Artistry Condos
by Tribute Communities
292 Dundas Street West, Toronto
Artistry Condos Amenities
24/7 Concierge

Fitness Centre

Yoga Room

Dining Room

Lounge

Bar

Co-working Space

BBQs

Outdoor Terrace

Guest Suites

Rooftop Terrace
Artistry Condos - More Details
Artistry Condos is a new 29-storey residential condo in the middle of downtown Toronto. The development has 281 residential units and these are split into two categories, the podium and the tower, based on the layout of the building.
The podium has studio, one-bedroom, one-bedroom plus den, two-bedroom, three-bedroom, and three-bedroom plus den floorplans. There are a number of unit sizes for each group: the studio units range from 385 to 430 square feet, the one-bedroom units are from 457 to 545 square feet, the one-bedroom plus den units are form 550 to 616 square feet, the two-bedroom units are from 635 to 724 square feet, the three-bedroom units are from 840 to 910 square, and the two three-bedroom plus den models are 905 and 1,030 square feet.
The tower has studio, one-bedroom, one-bedroom plus den, two-bedroom, and three-bedroom floorplans. There is just one studio model, which is 350 square feet. The one-bedroom models are from 417 to 452 square feet, the one-bedroom plus den models are from 525 to 567 square feet, and the two-bedroom models are 610 to 733 square feet. There is only one three-bedroom model and that is 840 square feet. All the tower units have either a balcony for additional outdoor space or a Juliette balcony.
All units at Artistry Condos will have approximately 9' smooth ceilings, excluding mechanical buildings. Units will be fitted with 24" integrated paneled fridge, 24" cook top, 24" wall oven, 24" combination hood fan and microwave. Studio and 1-bedroom units will have an 18" paneled dishwasher, while two and three-bedroom units will have 24" paneled dishwashers. Kitchens will boast quartz countertop form the builder's décor selection.
Over 11,000 square feet of amenity space is planned for Artistry Condos and this will be located on the 11th floor and on the rooftop terrace. The building will also house a not-for-profit daycare facility on the second floor.
Maintenance fees at Artistry Condos will be approximately $0.72 per square foot and will exclude hydro, water and thermal which will be metered separately. Parking spaces are available to purchase for $109,000 + HST with units larger than 800 square feet.
Other projects you may be interested in
Interested in buying?
Register today and connect with one of our agents to discuss the next steps and benefit from our VIP access to Artistry Condos
❮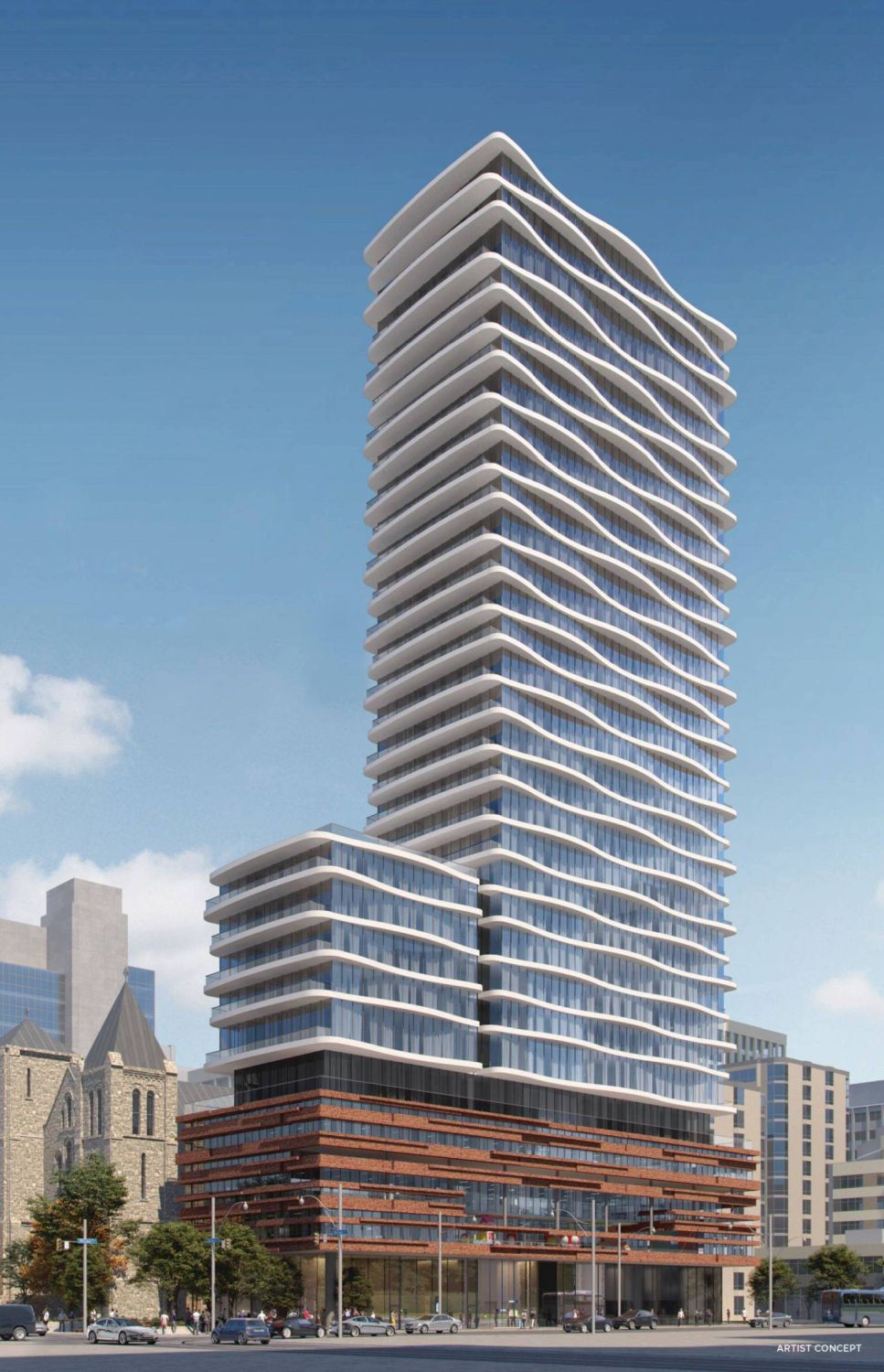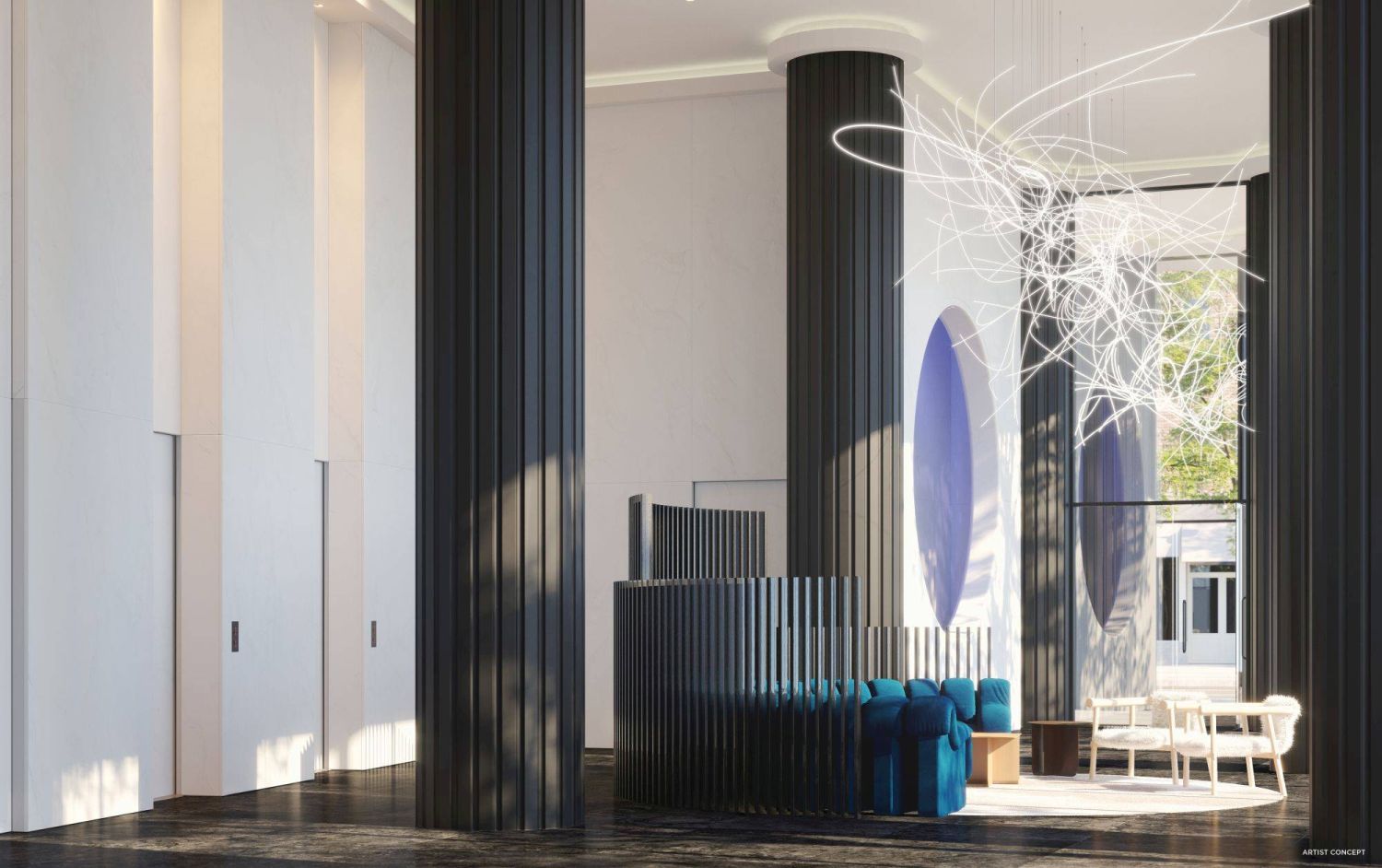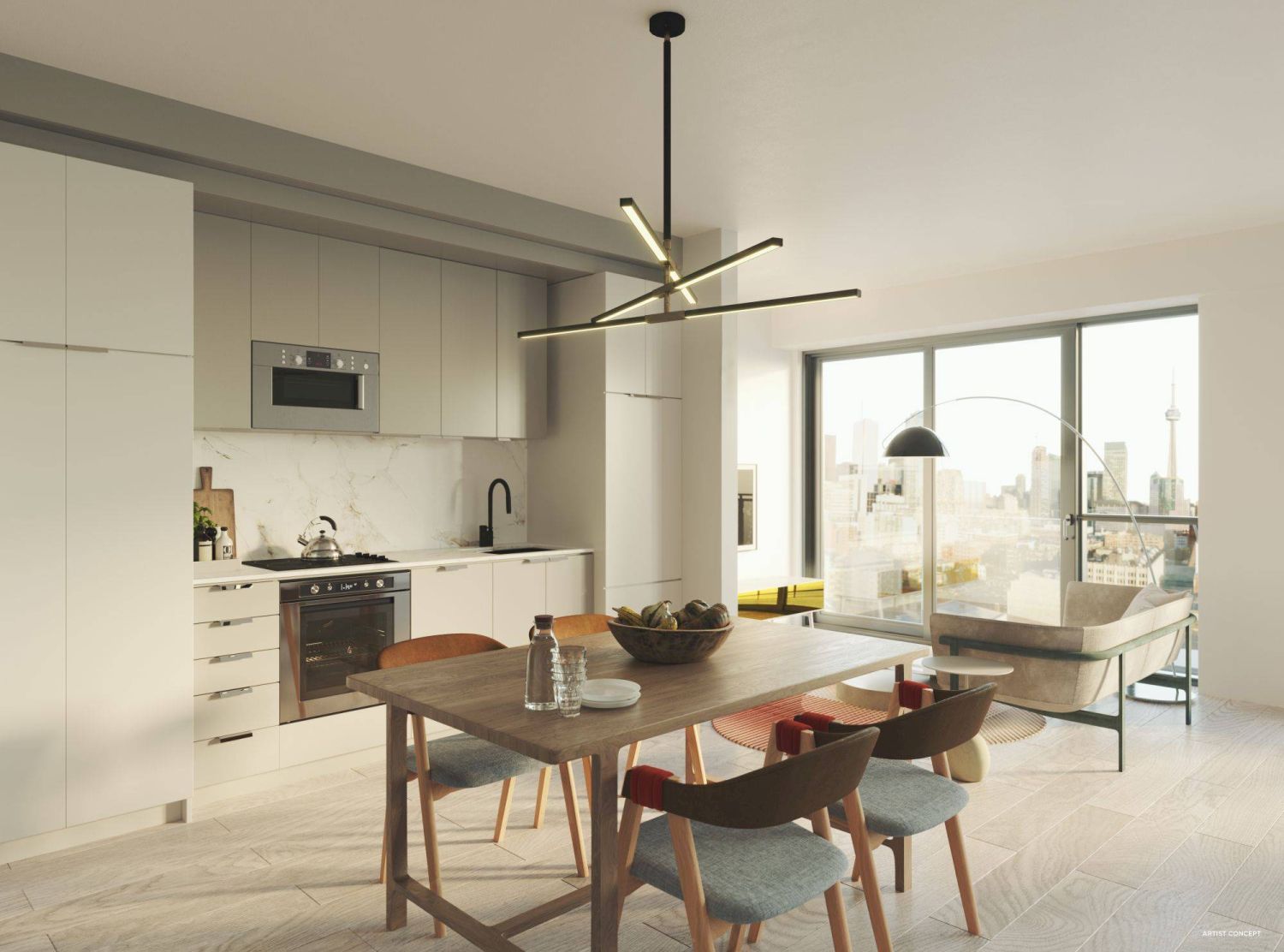 ❯